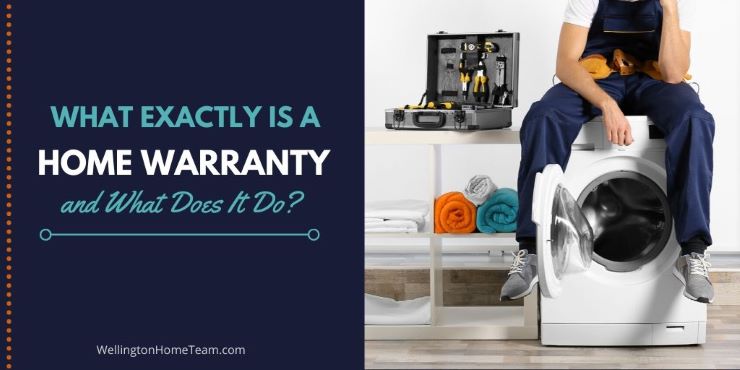 What is Home Warranty? Benefits, Drawbacks and FAQs
Buying a home is one of the biggest investments you'll ever make. That's why it's important to understand what a home warranty is and what it can do for you. A home warranty is a service contract that covers home repair and maintenance costs for a specified length of time. It can provide homeowners with the peace of mind that their investment is protected from unexpected repair costs.
Benefits of Home Warranty
A home warranty can be beneficial in a few ways. First, it helps cover costly repairs for items like plumbing, plumbing fixtures, heating and cooling systems, and electrical systems. Second, it offers you peace of mind knowing that if something unexpected breaks or requires maintenance, you have a service contract to cover it. Finally, the warranty will provide you with a knowledgeable, qualified technician to do the job right. Home warranties are also much cheaper than purchasing coverage separately.
Drawbacks of Home Warranty
The biggest drawback to a home warranty is the cost. Although most warranties are very affordable, they can still add up over time depending on how much coverage you need and how often you use them. Additionally, home warranties do not always cover every repair or replacement. You may be required to pay additional fees for items that are not eligible under the warranty, such as water damage, appliance installation, and more. Also, the type of coverage you purchase may vary from provider to provider, so it's important to make sure the coverage you select is suitable for your needs.
FAQs
Q: How do I know which Home Warranty is right for me?
A: The best way to determine which home warranty is most suitable for you and your family is to do research on different policies and providers. You should read through the policy language carefully to make sure it meets your needs, and also compare coverage, policies, and cost. Additionally, research customer reviews to make sure the company provides timely responses and quality service.
Q: What is the difference between Home Insurance and Home Warranty?
A: Home insurance is designed to provide protection against unexpected losses to your home, while Home Warranties are designed to provide protection against expected costs of upkeep and maintenance. Home Insurance covers damages due to fire, vandalism, theft, and more, while Home Warranties focus solely on repairs and replacements. Additionally, Home Insurance protects the physical structure of your home, while Home Warranties only cover the appliances and systems that you have chosen to be included in your policy.
If you are searching about What Exactly Is a Home Warranty and What Does It Do? you've visit to the right page. We have 5 Images about What Exactly Is a Home Warranty and What Does It Do? like Why a Home Warranty Is Actually a Smart Money Saving tool | Money Life and also What is a Home Warranty? Infographic | Home warranty, Infographic. Read more: