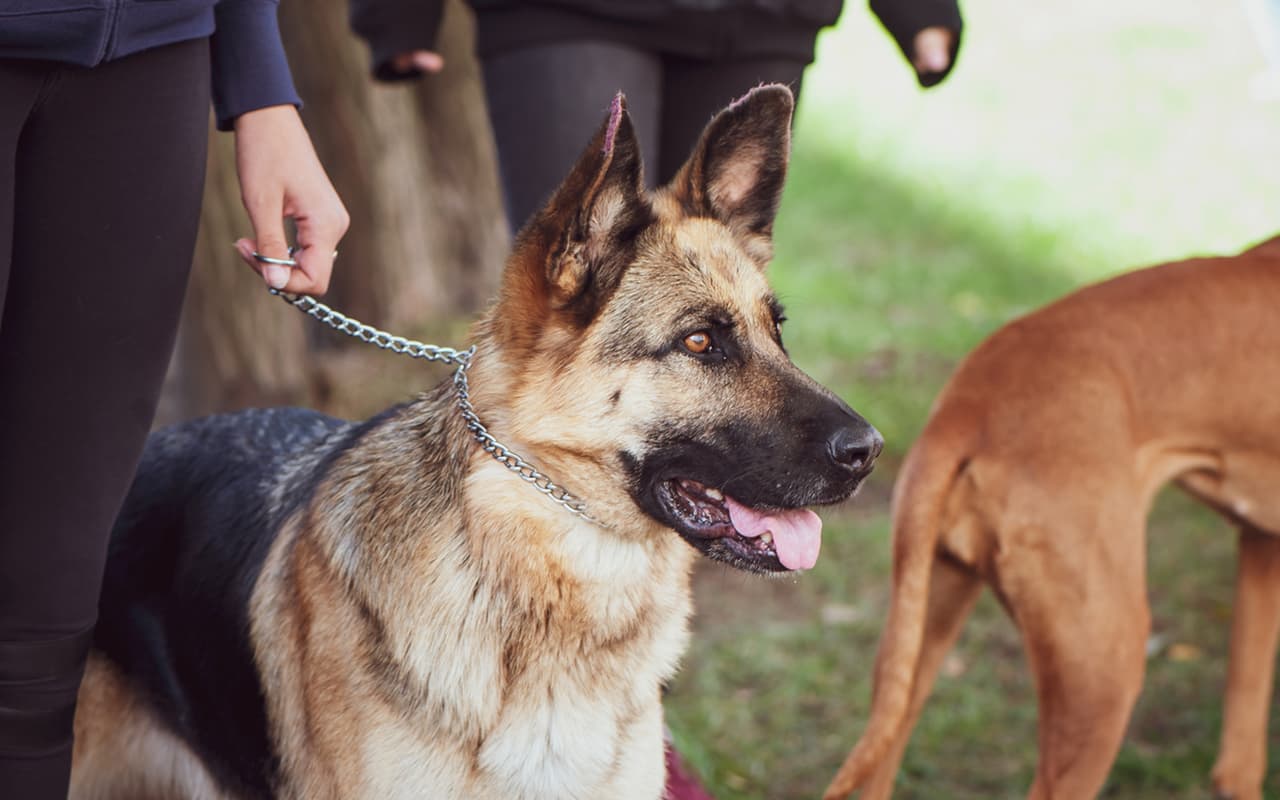 Unlock Animal Careers and Discover their Unbelievable Payoff
For animal lovers, there's no better job than one in the animal care field. With the amount of care and passion animals need, it's no wonder that some of these professions have incredibly high salaries. We've decided to take a look at the top seven best-paying animal-related careers—according to the Bureau of Labor Statistics. Ready for a tour of the animal kingdom? Let's get to it!
Veterinarian ($95,460)
The vet is what most people immediately think of when they think of an animal-centered career. They are typically the first line of defense when it comes to animals that need medical care, and they deal with everything from diagnosing and treating disease to performing surgery on any number of animal species. With nine in ten vets reporting special accomplishments, it's no wonder that this job lands at the top of the animal care list.
Zoologist ($63,420)
Unlike the vet, who works one-on-one with animals, zoologists take a collective approach to animal care. They observe, record, and analyze wildlife behavior in both the wild and in captivity in order to develop strategies for conservation and protection. The job is incredibly diverse—zoologists can investigate diseases, investigate the impact of oil spills on wildlife, or analyze the behavior of animals in their home territory. It's exciting work with unparalleled rewards.
Animal Cruelty Investigator ($56,370)
Animal cruelty investigators are responsible for investigating reports of animal maltreatment, which can range from starvation to abuse. They are tasked with gathering evidence, interviewing witnesses, and informing prosecutors of what the evidence is. This job can be both emotionally taxing and extremely rewarding as you help bring justice to animals that were needlessly harmed.
Animal Shelter Manager ($47,100)
Animal shelter managers are charged with the task of caring for abandoned, abused, and neglected animals. They feed, groom and provide medical care to the animals, as well as allocate room and resources and provide basic support. They must be knowledgeable in the laws pertaining to animal welfare, as well as be willing to give shelter animals love and compassion while they remain at the shelter.
Animal Caretaker ($27,590)
Animal caretakers, also known as animal attendants or keepers, look after and care for animals in laboratories, farms, kennels, animal shelters, zoos and aquariums. They feed animals, clean cages, exercise and socialize with animals, administer first aid, and follow any special instructions. They must also have an in-depth understanding of animal behavior for the species with which they are working.
Animal Trainer ($42,530)
Animal trainers work to shape the behavior of animals, ranging from teaching dogs and cats how to obey commands to helping dolphins perform tricks in water parks. They often work in a variety of settings, such as zoos, kennels, aquatic parks, and private homes. Trainers need to be patient, have an in-depth understanding of animal behavior, and be able to communicate effectively with both animals and humans.
Pet Groomer ($27,610)
If you're looking for a career that combines your love of animals and a flair for the creative, then pet grooming could be the job for you. Groomers help keep pets looking their best by brushing, bathing, and trimming fur. The job can be incredibly fulfilling as you make pets feel pampered and happy—all while making them look great.
FAQs What qualifications do I need to work in animal care?
The qualifications you need to work in animal care can vary depending on the job. Generally, you will need a combination of education, experience, and specialized certifications for certain professions. For example, a veterinarian needs both a four-year degree and specialized certifications to practice, while an animal caretaker needs experience and a basic understanding of animal behavior.
Do animal care jobs provide good pay?
The pay for animal care jobs varies depending on the position and the industry, with veterinarians being the
If you are searching about Animal Trainers Life Insurance » The Insurance Surgery you've came to the right web. We have 5 Images about Animal Trainers Life Insurance » The Insurance Surgery like Animal Trainers Life Insurance » The Insurance Surgery and also Animal Trainers Life Insurance » The Insurance Surgery. Here it is: