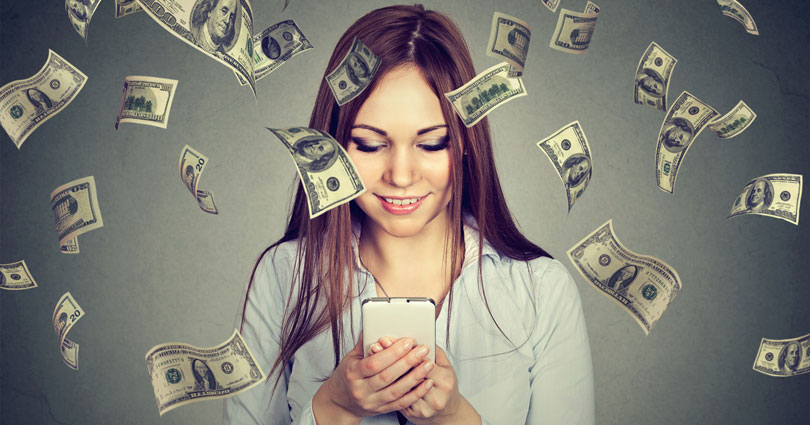 Make Money with your Phone
Nowadays, you don't have to leave your home in order to make money. You can do so by using your phone. Making money with your phone can be a fun and relatively easy way to make some extra cash. Whether you want to get more organized or just want to make some extra cash, there are plenty of ways to make money with your phone. Below, we'll discuss 15 different methods of how to use your phone to make some money.
1. Re-sell Your Old Phone
One of the easiest ways to make money with your phone is to sell your old one. There are many companies that buy used phones and offer competitive prices. You can use one of these companies, such as BuyBackWorld or Gazelle, to sell your phone and turn its value into cash. Before you go to sell your phone, make sure to erase the device and ensure the lock is disabled.
2. Be a Ride Share Driver
Another great way to make money with your phone is to become a ride share driver. Companies like Uber and Lyft allow you to use your own car to make money by transporting passengers from point A to point B. All you need to do is sign up for the appropriate service and sign in to the app whenever you are ready to start working.
3. Rent Out Your Spare Bedroom
If you have a spare bedroom in your home, you can make some extra money by renting it out. Apps like Airbnb allow you to sign up and list your room for rent. You can set your own prices, and potential renters will reach out and book your room through the app. This can be a great way to make some extra money with your phone in a relatively short amount of time.
4. Be an Online Tutor
For those looking to make money while they educate, tutoring could be a great option. There are many online learning companies which allow you to connect with students and work as an online tutor. Similarly to becoming a ride share driver, you need to sign up and register with the appropriate app. Once you've signed up, you can set your own hours, choose which subjects to tutor, and start making money with your phone.
5. Become a Virtual Assistant
Whether you're looking to make some supplemental income or you want to work from home, becoming a virtual assistant is a great option. You can use your phone and other technologies such as video conferencing to complete tasks like scheduling appointments, answering emails, and more. You will be paid an hourly rate and you'll be able to set your own hours.
6. Become an Influencer
If you enjoy creating content and engaging with your followers, becoming an influencer could be the ideal way to make money with your phone. You can use platforms like Instagram, Twitter, and Snapchat, to create content and engage with your followers. As your following grows, you can connect with brands who will pay you to feature their products.
7. Sell Your Photos
With the proliferation of phones, cameras are ubiquitous. Everyone seems to be walking around with a device that can take stunning photos. If you've got a knack for photography, why not try to make some money off of it? Platforms like Foap allow you to upload your photos and earn money when someone purchases them.
8. Participate in Focus Groups
Many companies pay individuals to participate in focus groups to help gather insights regarding a product or service. You may need to download an app to join a focus group, as companies use them to manage the focus group sessions. You can make anywhere from $50 – $200 per session, and sessions generally last anywhere from 30 minutes to a few hours.
9. Offer Social Media Services
If you're skilled in using popular social media platforms, you can make money by offering your services as a social media marketer. This involves managing accounts for businesses, monitoring posts, and engaging with followers. Likewise, if you're an experienced writer you can offer services such as creating content for websites, creating promotional campaigns, and writing copy for advertisements.
10. Create and Sell Apps
If you are searching about How to sell things and make money using your phone you've came to the right place. We have 5 Pics about How to sell things and make money using your phone like 5 Ways To Make Money From Home [With Nothing But Your Mobile Phone and also 5 Ways To Make Money From Home [With Nothing But Your Mobile Phone. Here you go: