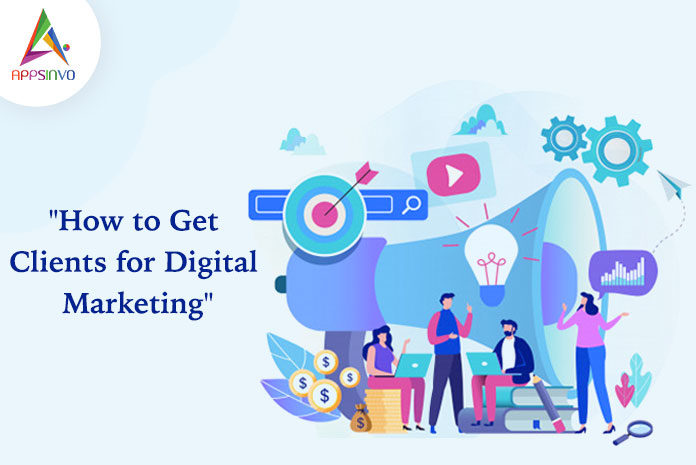 How to Get Clients for Digital Marketing
Are you looking to get into digital marketing but are not sure where to start when it comes to finding clients? You may have heard success stories of others and read blog posts about the exciting world of digital marketing, but it can be challenging to figure out where to begin and how to identify prospective clients.
But don't worry – we're here to help! There are many ways to get leads in digital marketing and build your business from the ground up. Here are our top tips on how to get clients for digital marketing so you can get started and grow your client base:
1. Set Your Goals
Before you can begin marketing your digital services, it is important to be clear on what you're offering and to define your goals. With digital marketing, you may provide services such as SEO, website design, social media, or email marketing. Decide what services you will provide and make sure they have value so you know what to pitch to potential clients.
Once you have defined what you offer and your intentions with digital marketing, set goals and ensure that these are attainable and realistic. Being set on what you want to achieve will make it easier to identify the right prospects and craft your message for greater visibility.
2. Get Social (Media)
Social media is a powerful platform to reach the hearts and minds of your target audience. Once you have gone through the process of defining your purpose and setting goals, build your online presence starting with social media.
Choose the platform where your target audience hangs out the most. Is it on Facebook, Twitter, Instagram, LinkedIn? Determine which social media platform is best suited to reach your potential clients, and build your presence there. Post thoughtful, high-quality content, engage positively with other social media influencers, and solicit client feedback.
3. Leverage Your Network
Another great way to get clients for digital marketing is leveraging your existing network. Let your family and friends know what you are doing – they may be able to point you in the right direction or introduce you to someone who is looking for your services.
You can also tap into your professional network and use your existing business relationships to connect with potential prospects. Reach out to other business owners who you've done work for and ask if they know anyone else who is in need of digital marketing services.
4. Advertise Online
Online advertising is an effective way to reach potential customers and get your message out. You can use online ads to target an audience based on certain criteria, such as age, demographic, location, and more. With online ads you can make sure that your message is seen by the right people.
In addition, you should create an email list of your potential prospects, and offer them valuable content such as blog posts, white papers, and special offers. You can also use this medium to send your updates and communicate with them regularly.
5. Make the Most of Online Interviews
Another great way to promote yourself and your digital marketing services to potential clients is to participate in online interviews. Reach out to websites, podcasts, and social media influencers and ask them to feature you in an article or podcast episode. This is a great way to share your story and show off your skills.
You can also reach out to other digital marketers and suggest teaming up for an online interview. This is an easy way to expand your network and reach a wider audience of potential clients.
FAQ
Q: What is the most effective way to reach potential clients for digital marketing services?
A: The most effective way to reach potential clients for digital marketing services is by leveraging your network and utilizing online advertising. You can also take advantage of online interviews and participating in discussions with other digital marketers.
Q: How can I ensure that my digital marketing message is seen by the right people?
A: You can use online advertising to target prospective clients by utilizing certain criteria, such as age, location, and demographic. Furthermore, creating an email list of potential prospects and offering them valuable content will help get your message out.
If you are searching about Appsinvo : How to Get Clients for Digital Marketing you've came to the right web. We have 5 Images about Appsinvo : How to Get Clients for Digital Marketing like Appsinvo : How to Get Clients for Digital Marketing and also 11 Digital Marketing Tips to Increase Your Client Leads (For Beginners). Here you go: