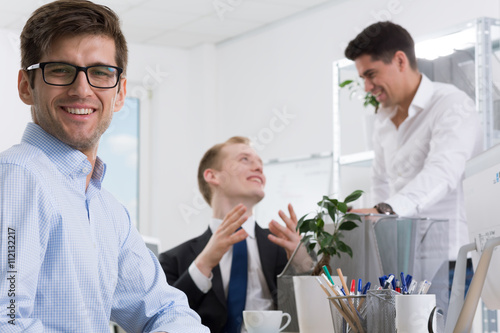 Achieve Professional Success Through Passion
It's often said that achieving success in the professional world comes down to having passion and knows what you're doing. But if you don't have much experience in the field you want to pursue, it can be difficult to go that extra length to become successful.
The good news is, anyone can achieve success through passion. Here are some tips to help. Firstly, start by being clear about why you're passionate about this career, and why you want to succeed. When you know why you're doing it, it helps to set achievable goals. Make a point to write down your goals so they become tangible.
Next, make sure to research the field. Take advantage of the internet and read books related to the profession. Learning as much as you can about the job can help you to progress more quickly, and help you become qualified.
Develop Your Own Skills
It's essential to identify and develop your own skills while still working on learning as much as you can about the industry. Take courses or attend seminars related to the profession. If you cannot attend in person, there are many online courses that you can join. Become a member of any associations related to the industry, as these can be an invaluable source of information, to help you stay up to date with news and trends.
At the same time, show the employers that you are passionate and committed to this career. When writing a CV, make sure to include any internships, temporary jobs or other experiences related to the industry. Make sure your CV emphasizes accomplishments and highlights different areas of expertise. Above all, be sure to include some of your personality and enthusiasm for the work.
Be Goal-Oriented
Finally, stay focused on your goals and the success you deserve. Professional success may take months or years to achieve, but with your passion and commitment, you are sure to uncover the rewards that come with it. Visualize how you want your career to look like and take steps every day that brings you closer to that ultimate goal.
It is possible to become successful with passion. As long as you stay focused and committed, you are sure to make progress in your professional career and ultimately find success.
FAQ
How do I become successful in a professional career?
To become successful in a professional career, first you need to be clear about why you're passionate about the job, and why you have chosen it. Research the industry, take relevant courses and make sure your CV emphasizes your accomplishments. Finally, stay focussed on your goals and make steps towards them every day.
What are the benefits of having passion in your career?
Having passion in your career can be a major factor of success. It can inspire you to take the necessary steps to achieve your goals and make progress. Passion in a job can also lead to greater job satisfaction, a sense of accomplishment and greater work-life balance.
If you are searching about "My work is my passion" Stock photo and royalty-free images on Fotolia you've visit to the right page. We have 5 Images about "My work is my passion" Stock photo and royalty-free images on Fotolia like This work is my passion stock photo. Image of success – 72269688 and also ALWAYS PUT THE PASSION IN WORK in 2021 | Coaching business, Human. Read more: